Building and growing your audience with digital
25 November 2021
10:00 - 12:00
---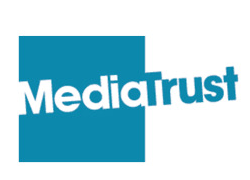 ---
Header image: Image from Canva

---
Applications for cohorts are now open! You will need to have signed up to Heritage Digital Academy to proceed with the application. Once signed in, please press 'Apply to Cohort 1' and complete the form. Applications will close on the 22nd September and you will be informed about whether you are successful in the following days.
Connecting with audiences digitally is fundamental to building your brand online, attracting new visitors and customers, and maintaining current engagement and interest with those that already follow what you do.
With the COVID-19 pandemic catapulting the sector into the digital world last year, now is an ideal time for heritage organisations to harness the plethora of digital tools and platforms to build and connect with new audiences; to build a thriving online community of your ideal fans, the ones who'll actively engage with your content, share it with their networks, and ultimately, visit your site and become paying customers.
This module will guide you through some of the fundamentals of a digital marketing strategy; from identifying your target audience(s) to exploring the best platforms to promote your heritage brand on and ways to create engaging content to grow your social media following.
In this session you will learn:
Strategies to define your heritage organisation's target audience(s)
How to identify the best platforms to promote your heritage brand and reach your audience
How to craft a content marketing plan to achieve your goals and objectives
Tips on how to grow your social media followers
How to engage your audience with effective and engaging content about your organisation
We will be releasing more information about cohorts and modules in the coming weeks. If you're new to Heritage Digital, you'll need to register with us to make sure you don't miss out on all Heritage Digital updates. You can do that by following this link.
Already registered? Fill in our quick form to join the Academy mailing list here.