Copyright considerations for digital services
03 November 2021
11:00 - 13:30
---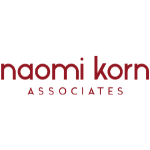 ---
Header image: Image from Canva

---
Applications for cohorts are now open! You will need to have signed up to Heritage Digital Academy to proceed with the application. Once signed in, please press 'Apply to Cohort 2' and complete the form. Applications will close on the 22nd September and you will be informed about whether you are successful in the following days.
This session will help you to understand the copyright arising from the digital services you create; what rights staff, volunteers and contractors have over work they create, and what you need to consider when reusing content within your services.
This module will cover:
Review what rights staff, volunteers and contractors have over work they create and how these relate to the digital services you are considering
Understand what open licences are, what forms they can take, and how you can both use openly licensed content and make your content open licence
Learn about rights clearance procedures
Understand the opportunities and threats inherent in commercially and non commercially exploiting your copyright.
We will be releasing more information about cohorts and modules in the coming weeks. If you're new to Heritage Digital, you'll need to register with us to make sure you don't miss out on all Heritage Digital updates. You can do that by following this link.
Already registered? Fill in our quick form to join the Academy mailing list here.
Pre-work
As part of this module, we encourage you to read the digital guide 'A Guide to Copyright and Working with Suppliers to Create Digital Content' created by Naomi Korn Associates before the start of the session. This will help provide some context to the module.