Developing a roadmap
01 December 2021
11:00 - 13:00
---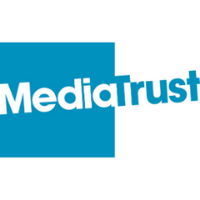 ---
Header image: Image from Canva

---
Applications for cohorts are now open! You will need to have signed up to Heritage Digital Academy to proceed with the application. Once signed in, please press 'Apply to Cohort 2' and complete the form. Applications will close on the 22nd September and you will be informed about whether you are successful in the following days.
This session will help you develop a plan to introduce or improve your digital service, by breaking it down into discrete tasks or projects.
This module will cover:
Understand how to prioritise user needs, copyright considerations and organisational KPIs into an actionable digital roadmap
Review the skills and resources you need to deliver your digital roadmap
Understand how to review, adapt and change your digital roadmap as new needs emerge
We will be releasing more information about cohorts and modules in the coming weeks. If you're new to Heritage Digital, you'll need to register with us to make sure you don't miss out on all Heritage Digital updates. You can do that by following this link.
Already registered? Fill in our quick form to join the Academy mailing list here.