People over platform: Top tips to keep your fundraising goals front of mind
---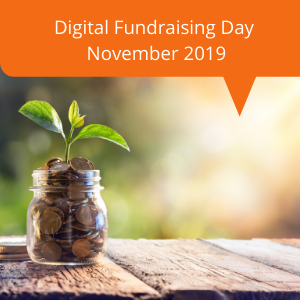 ---
Back in November 2019, we hosted our first ever virtual conference: Digital Fundraising Day. A range of charity leaders and digital experts joined us in conversation for a programme of webinars, podcasts and videos highlighting the present and future importance of digital fundraising for charities. With over 1,000 online attendees from charities of all sizes, it was an inspiring day of learning, sharing and insight.
In the wake of COVID-19, the importance of these conversations has only increased. With the pressure on charities to adapt so suddenly, and the vital need to continue donations, it can be very easy to fall into the trap of buying new technology as a solution to your problems without figuring out your strategy first. Truly understanding how this technology fits into your fundraising strategy and why, is key to reaping its rewards and fulfilling your fundraising goals.
For this webinar, we're joined by digital transformation experts, Trillium, who discuss why a solid strategy and culture should come before new technology. It is all too easy to lose sight of goals and targets when trying to implement big and potentially overwhelming changes, but ultimately prioritising strategy and people will allow your charity to solicit effective donations and reach your fundraising goals.
Gavin Pollock, Alan Perestrello
website