#BeMoreDigital Marketing Day
20 May 2021
09:00 - 13:00
In 2021, we're adding a new virtual event to our packed #BeMoreDigital schedule!
The #BeMoreDigital Marketing Day will be held on the 20 May 2021 and like its compatriots Fundraising Day and Leadership Day, it will be day full of inspiring sessions from charity and tech experts around one specific topic.
Charities need to market to all different types of audiences and demographics – one-off donors, core donors, legacy donors, as well as service users. COVID-19 moved people online and as we exit lockdown into a more digital world, we need to be mindful of meeting our audiences where they are.
Marketing is all about making connections. Our virtual conference will share key tips, tools, stories, and secrets about how your charity can use digital to bring you closer to your audiences.
We'll be updating the agenda in the coming weeks. Sign up now to be the first to hear all about the great sessions we'll be running and the digital marketing topics that will be covered, as well as all other #BeMoreDigital Marketing Day updates!
#BeMoreDigital Marketing Day
events@charitydigital.org.uk
Featured Speakers
View All
---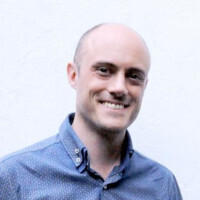 Adam O'Riley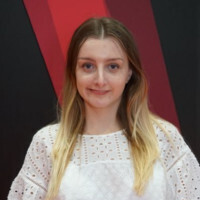 Louise Heath
Digital Communications Officer
Featured Speakers
---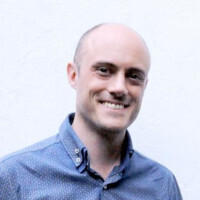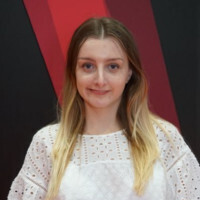 Louise Heath
Digital Communications Officer
Sessions
We've still got more sessions to release, but here's what's confirmed so far:
Perfect planning: top tips for successful email campaigns
Adam O'Riley, Product Manager and Louise Heath, Digital Communications Officer at Sense

We know that email marketing has the potential to work wonders, but is your campaign planning holding you back? A successful email campaign is more than just hitting send.

When starting a new campaign, you need to think of all the eventualities. You need goals, metrics, funnels, targeting, copy and graphics to name just a few. What you really need is a strategy, a defined plan and a roadmap to realising it.

In this session, Adam O'Riley and Louise Heath from Sense will be taking you through the individual stages of their email marketing planning model. They'll be walking participants through the strategy for their latest campaign which achieved a 26% open rate, miles above the 4% sector average, and resulted in an extra 43,000 people signing up to their summer school, a huge leap from the 7,000 sign ups of the previous year.
They'll be discussing, among other things:
What made the campaign a success?
The strategic thinking and scenario planning that helped them
How to keep your email campaigns on track from beginning to end
Their campaign results

The tops tips from their learnings and key takeaways
Who is this session for?
Those with a mid-level understanding of technology:

Mid-level – This session is more about strategy than technology. We recommend that you have an understanding of email marketing platforms but also a good understanding of marketing strategy and planning, although you by no means need to be an expert!

Small (£10-100K income) to Major (£10-100M income) sized charities
Those working in Manager, Head of, Director or Consultant job roles
Sign up now to join us on the day and be the first to hear all session annoucements!
Interested in speaking at our next Charity Digital event? Email events@charitydigital.org.uk for more information!