Radical Accessibility
09 July 2020
09:15 - 14:45
As the COVID-19 landscape has challenged the way charities fulfill their social purpose, we encourage senior charity leaders to maintain digital momentum, whilst making sure their internal culture, volunteer management and beneficiary engagement is as inclusive and accessible as possible.
We'll share insights into brand new research on how the public have been engaging with charity campaigns and services during COVID. Are services accessible by more people than ever before? Or are some still being left out due to non-inclusive practices?
We have come together with Microsoft and Reason Digital to bring senior charity leaders together for a free virtual event, to consider how we can learn from the historical events of 2020, as well as the accessibility implications of the rapid digital transformation that is currently taking place.
Radical Resources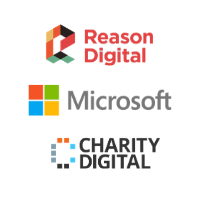 Thank you for attending our Radicall Accessibility event ran with Reason Digital and Microsoft. Please see the resources from the day below: